Welcome to Laser 'n' Beyond, your all-inclusive beauty destination, where our trusted staff ensures a comfortable experience with customized treatments tailored to your skin type, prioritizing patient satisfaction and delivering the best possible results.
Our experienced professionals utilize cutting-edge laser technologies for effective and safe treatments, providing affordable fees and flexible financing plans to help clients achieve their desired look.
Services:
Laser Hair Removal: Advanced laser technology for long-lasting hair removal.
Fraxel: Utilizing fractional laser treatment to address wrinkles, scars, and age spots.
Morpheus8: Non-surgical skin improvement combining microneedling and radiofrequency.
Sculpsure: Laser-based body contouring to target stubborn fat.
OxyGeneo: A rejuvenating 3-in-1 super facial with exfoliation, infusion, and oxygenation.
At Laser 'n' Beyond, we are dedicated to providing the most effective and safe treatments, offering affordable fees and flexible financing plans, ensuring our clients achieve the desired results they seek.
CYNOSURE ELITE IQ FOR HAIR REMOVAL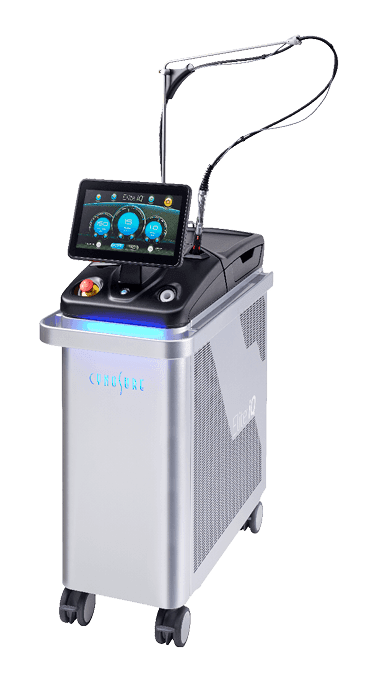 Higher style. Higher power. Higher iQ. The Best in Laser Hair Removal
The Elite iQ system is a highly versatile, dual-wavelength aesthetic platform enabling practitioners to perform many of the most requested aesthetic treatments on patients, including redness, sun damage, scars, veins, and hair removal. Treatments are quick, non-surgical and provide great results.

The Elite iQ treatment uses the Skintel® melanin reader technology, the only FDA cleared melanin reader which adjusts to your exact skin type, finding the perfect setting for every skin tone – from dark to fair to tanned, and every hair texture – from fine to coarse to thick. You'll benefit from a customized treatment perfectly matched to your skin!
Our Locations:
Westbury, NY: Experience our premium beauty services in the charming neighborhood of Westbury, where our team is committed to delivering exceptional care and personalized treatments to meet your beauty needs.
Woodbury, NY: Conveniently located in Woodbury, our state-of-the-art laser technologies and experienced professionals are ready to provide you with effective and safe treatments for radiant and youthful skin.
Chelsea, NY: In the heart of the vibrant city, Laser 'n' Beyond offers unparalleled beauty services and a comfortable experience, ensuring your satisfaction and helping you achieve your desired look.
New Hyde Park, NY: Serving the community of New Hyde Park, we take pride in offering top-quality beauty treatments with a focus on individualized care and excellent results to enhance your natural beauty.