Welcome to Laser 'n' Beyond, where we are proud to offer the highly acclaimed Fraxel Treatment, a revolutionary solution that has transformed the lives of over 800,000 patients worldwide. With our state-of-the-art fractional laser technology, we can help you achieve radiant, youthful skin and address a range of common skin concerns. Say goodbye to imperfections and hello to a more confident, revitalized you.
What is Fraxel Treatment?
Fraxel Treatment is a groundbreaking laser procedure that utilizes fractional laser technology to target specific areas of the skin with pinpoint precision. By creating thousands of microscopic treatment zones, the laser stimulates the body's natural healing response, promoting collagen production and cell renewal. This process leads to the regeneration of healthier, smoother, and more youthful-looking skin.
What can Fraxel Treatment address?
Fraxel Treatment is a versatile solution that can effectively address a variety of common skin concerns. Whether you're dealing with age spots, sun damage, acne scars, uneven skin tone, fine lines, or wrinkles, Fraxel can help restore your skin's natural beauty. It is suitable for all skin types and can be used on the face, neck, chest, hands, and other areas of the body.
Why choose Laser 'n' Beyond for Fraxel Treatment?
At Laser 'n' Beyond, we are committed to delivering the highest quality treatments and exceptional results to our valued clients. When you choose us for your Fraxel Treatment, you can expect:
Expertise and Experience:

Our team consists of experienced professionals who specialize in laser treatments and have a deep understanding of skin rejuvenation techniques.

State-of-the-Art Technology:

We utilize the most advanced Fraxel laser technology to ensure precise and effective treatment with minimal downtime.

Personalized Approach:

We understand that every individual's skin is unique. That's why we customize each Fraxel Treatment to address your specific concerns and achieve optimal results.

Comfort and Safety:

Your comfort and safety are our top priorities. We take the time to ensure you are fully informed, comfortable, and relaxed throughout the entire treatment process.

Ongoing Support:

Our commitment to your satisfaction doesn't end with the treatment. We provide comprehensive post-treatment care instructions and are available to address any questions or concerns you may have.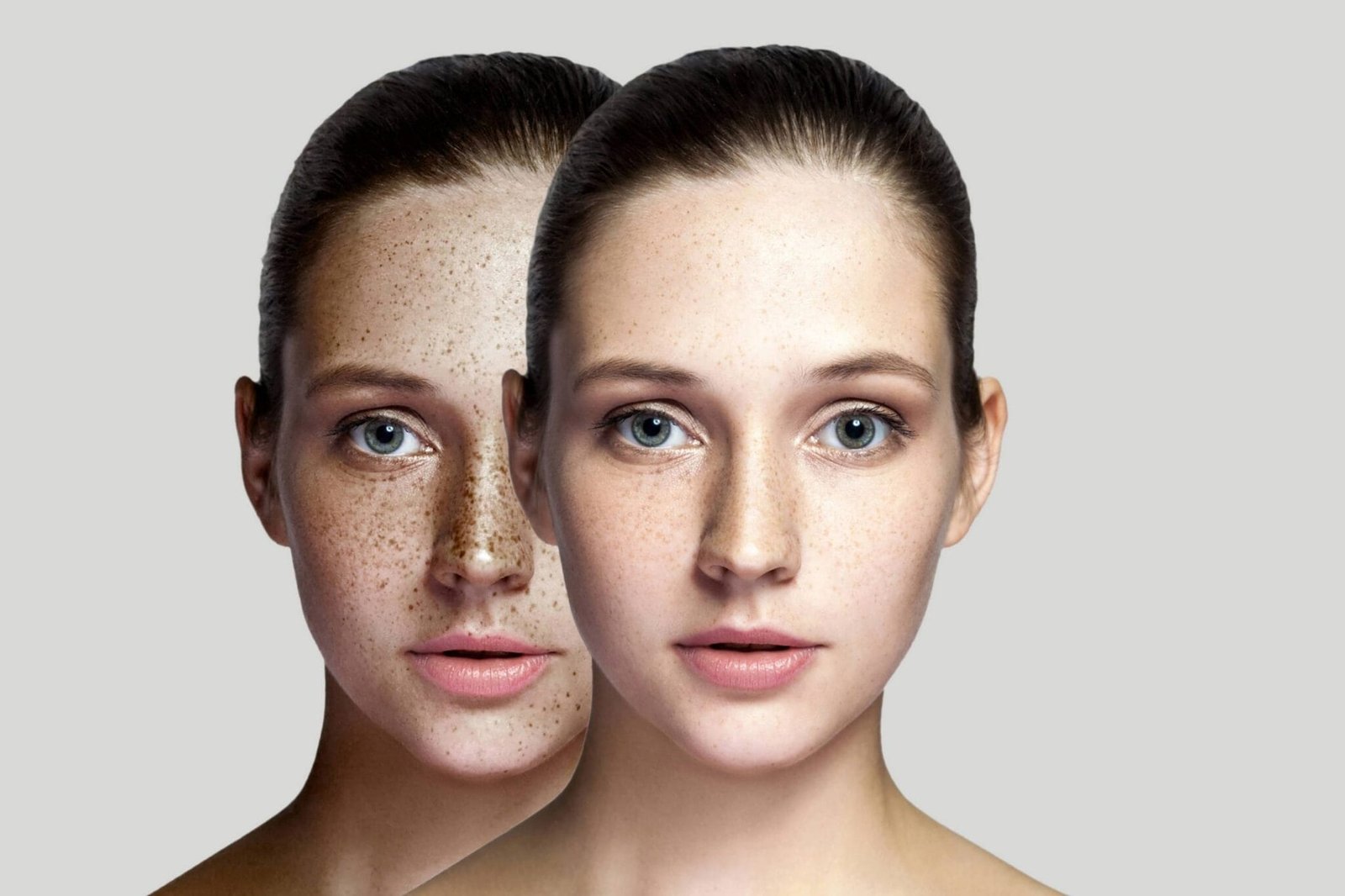 How does Fraxel Treatment work?
During a Fraxel Treatment session, our experienced professionals will carefully assess your skin and customize the treatment to meet your specific needs. The procedure begins with the application of a topical anesthetic to ensure your comfort throughout the process.
Once the numbing agent has taken effect, the Fraxel laser is used to create controlled micro-injuries in the targeted areas of your skin. These micro-injuries trigger the body's natural healing response, stimulating collagen and elastin production. As a result, damaged skin cells are replaced by fresh, healthier tissue, and the skin's texture, tone, and overall appearance improve over time.
What to expect during and after Fraxel Treatment?
During the Fraxel Treatment session, you may experience a mild sensation of heat or tingling. However, the topical anesthetic minimizes any potential discomfort, ensuring a comfortable experience. The duration of the treatment depends on the size of the treated area and the specific concerns being addressed.
Following the session, you may experience some redness and swelling, similar to a sunburn. These side effects are temporary and typically subside within a few days. It's essential to follow the post-treatment care instructions provided by our professionals to ensure optimal healing and results.
When will I see results?
One of the significant advantages of Fraxel Treatment is that it provides both immediate and long-term results. After the first session, you may notice improvements in your skin's tone and texture. However, for optimal results, a series of treatments is usually recommended. The number of sessions needed will depend on your specific skin concerns and desired outcome.
Over time, as collagen production increases and new skin cells replace damaged ones, you will see progressive improvements in your skin's appearance. The full benefits of Fraxel Treatment can continue to manifest for several months following your last session.
Take the first step toward radiant skin!
If you're ready to unlock the beauty potential of your skin and rejuvenate your appearance, Fraxel Treatment at Laser 'n' Beyond is the answer. Contact us today to schedule a consultation with our experts and take the first step toward achieving radiant, youthful skin. Experience the power of Fraxel and let your inner beauty shine through.
Frequently Asked Questions